We offer:
Accounting
Payroll management
Declaration
Annual report
Consulting
Economics department
Financial statements &
We are a full-service accounting firm specialized in finance and payroll. Our focus is on you as a customer and our ambition is to create a long-term collaboration, where we are a security to have by your side. With our experience and knowledge, we have the ability to create an efficient and flexible way of working, which works for you and develops your business.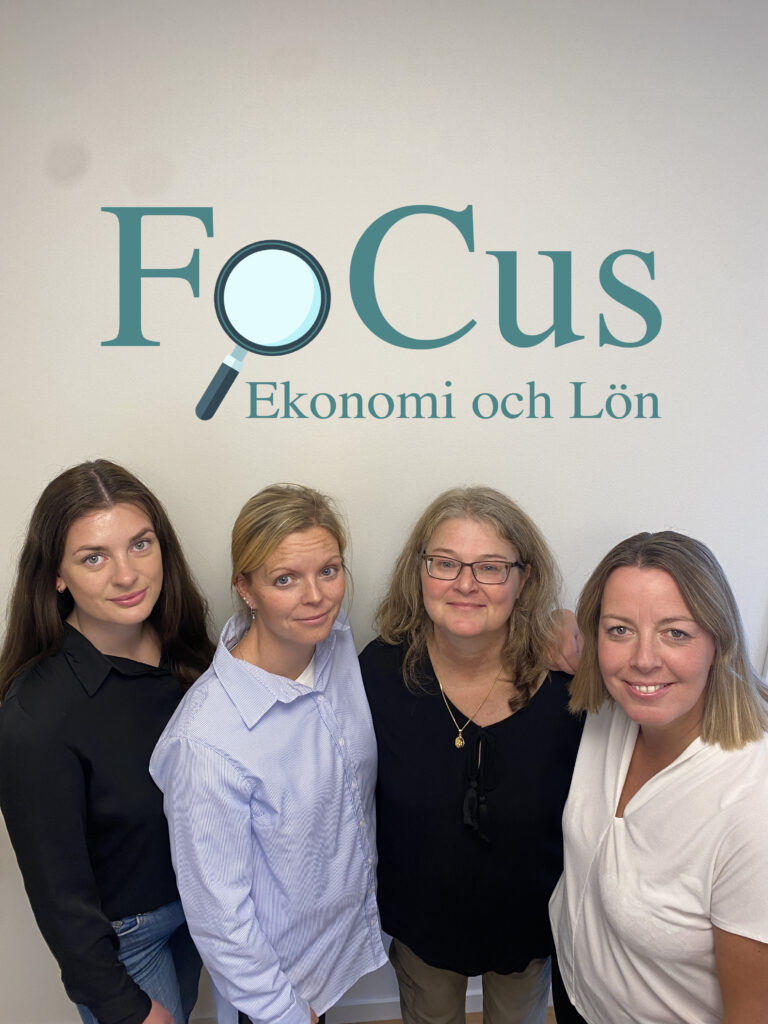 We are a personal accounting firm that focuses on you as a customer. You should feel secure that we are committed to your company and handle the assignment efficiently and correctly.
The company was started by Jessica and Maria, who have extensive experience in the accounting industry. Both are authorized accounting consultants via SRF Konsulterna and Jessica is also an authorized payroll consultant. Over the years, we have gathered experience from various industries and sizes of companies. From the one-person company to larger with up to 300 employees where we have been the entire finance department or part of the team.
Through our long experience and competence, we have the courage and knowledge to make our services smart and cost-effective.
Do you need temporary or long-term help with your finance department? Contact us!
We have experience and competence in this area. At short notice, we can step in and help companies with a financial manager and/or assistant accountant or outsource the whole finance department to us.
Do you need help understanding the result... of the business and seeing it from different perspectives?
Together with you we follow up 
up and analyzes the company's numbers and key indicators in order to get 
a better understanding of the financial situation.
As an authorized payroll agency, we have the right skills needed in this complicated area. We ensure that your employees receive the right salary, at the right time. We can also help you and your company with everything in payroll administration.
You and your company are important to us! With our long experience and competence, you can feel secure that we will help you with your business.
Financial statements &
income statement
We prepare financial statements and ensure that the financial statements comply with applicable laws and regulations. We ensure that the documents arrive at the correct time to the Swedish Companies Registration Office and the Swedish Tax Agency.
We at FoCus Ekonomi & Lön - with our broad experience and digital tools - can handle your accounting in the best way. We thereby give you more time to focus on your business and make your everyday life easier for you as an entrepreneur.